Sometimes (most of the time, if I'm being honest) I struggle to find Christian fiction work that I enjoy. I have much better luck with the nonfiction side of things. Today I thought I would highlight some nonfiction writers I enjoy.
Footnote: CS Lewis should be on the top of this list, but since he does fiction and nonfiction he was disqualified for this list. Sorry Jack.
Speaking of CS Lewis, let's start with
Ryan Pemberton
. He wrote one of my favorite books that I've read this year. It was honest and heartfelt and I enjoyed it greatly. And I will never get over how much I love this cover.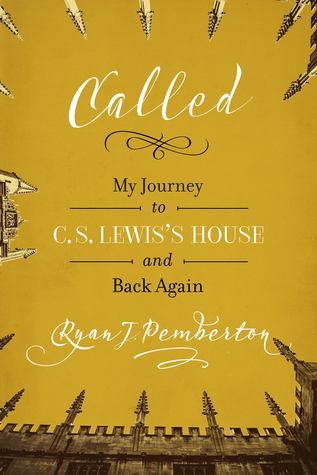 Our next writer also has an England connection,
Sheridan Voysey
. I read a book by Sheridan called Resurrection Year which was sincere and heartbreaking and all kinds of things. When I heard that he had a new book coming out this year I jumped to be on the launch team. Resilient comes out October 21st, as does my review of it. Spoiler, I liked it. Though I'm still kind of trying to figure out the cover. Is it like an inkblot test? Sometimes I think it's Jesus with a crown of thorns, sometimes I think it's a blue bleeding heart...
I've talked about
Jen Hatmaker
at length on this blog before. She recently made a joke about the struggle of people wearing leggings as pants, and how "this is probably something that CS Lewis talked about too" and I laughed pretty hard. She also has a new book out recently, and while it's not my most most favorite of her books it was a great read and very worthwhile. I feel like after I read Jen's books I get "shored up" spiritually.
Last but in no ways least,
Brennan Manning
. Brennan had an interesting life, and by interesting I mean hard, devastating, redemptive and about 15 other words. (Side note, when I was reading a book by him earlier this year I was like "Hmm I wonder if he does book tours or anything". I kind of figured he didn't because it didn't seem like his style. And then I saw that he had died in 2013 and was INCREDIBLY sad). The only good news is that he has many books out there and I can't wait to read my way through them all. Here is my review of
Ruthless Trust and a mini biography
. (The tumbling monk story chokes me up EVERY TIME.) Many people, including myself, started with Brennan's work The Ragamuffin's Gospel.