In no particular order...
Dead Wake
I've already gushed about this book in a blogpost. And I feel like everyone who has read it has only good things to say about it.I thought it was compelling and I'm already tap tap tapping my watch waiting for Larson to put out his next book.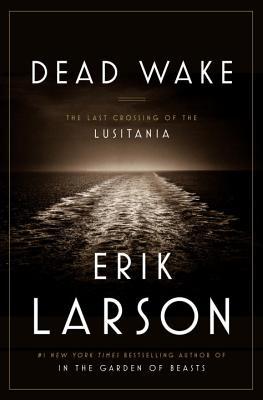 When Books Went to War: The Stories that Helped us Win WWII
I adored this book, it made me weepy from almost the get go and I stayed that way throughout. The author is a lady, so I wrote up a review and put it back for All Lady July. I am all kinds of excited to share it with you.
Last Night in Montreal
I reviewed this one too! After Station Eleven I need some more ESJM in my life and I was so happy to have found this, her first book. If you are intrigued by the hype around S11 but don't dig the dystopian thing; this is where you need to be.
Berlin: A Portrait of a City Through the Centuries
I nearly walked past this one at the library, but then I just couldn't do it; and it came home with me. I'm so glad that I picked it up! I'm reviewing this one later, but obviously since it made this list you know I loved it!
Called: My Journey to C.S. Lewis's House and Back Again
I just finished reading this one a day or two ago! A man (with a very interesting/sad childhood and backstory) greatest dream is to study theology at Oxford. He makes it happen, but not without lots of sacrifices and doubt. He struggles with what he feels called to do. And I even learned a few things about CS Lewis I didn't know! Also the cover is beautiful and the author is really nice.