I'm so incredibly mercurial about short story collections. I've had some that I just love and some that I'm incredibly so-so about. And I feel like there's no consistencies. The good news is that this collection, was a love.
(I apologize in advance, I seriously blanked on every name I tried to recall for this review).
Most of all of the stories take place in the USSR/Russia between 1940 and the 2000's. They focus on the same wide circle of people, but the stories never felt like they were forced. I think my two favorite people in the stories were the blind woman, and the former prima ballerina. My favorite story, might have actually been the very first one. Or I was just so excited because after getting through the first story I thought "yep, this will be good! I know I'll like this!".
Two most compelling things for me from the stories:
1. There's a woman who ends up leaving a small Russian town as a mail order bride and lives in Glendale California (for awhile). One of the very first things that this woman notices when she steps off the plane is the wheelchair ramps. She thinks that they are weird public art. Her husband tells her what they are and she feels a huge surge of pride and patriotism for this country who accommodates people who have these needs. It kind of makes you wonder what people with disabilities have to put up with and navigate in foreign countries.
2. From what I gathered from the stories I feel like there's not much of a safety net for those who need it. It's scary to think about how a lot of people are only one bad turn away from a life of real poverty and possible starvation. There's a lot of those types of people in this book.
If you learn nothing else from this book it's that you find out why you should NEVER EVER "like" Tom Hanks fan facebook page!
I give this book a solid 3.5 stars out of 5, and I'm pleased to have another good short story experience!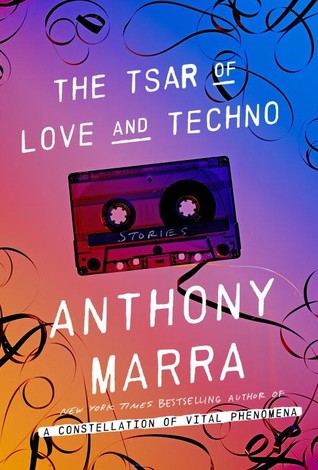 I received this book for free in exchange for an honest review